Wedding present boxes
What about some paper over the table?
Sunday, August 5, 2018 | Post by Manuel
First of all. It's a good thing i saw this soon enough to put some newspaper under the color can, over the table and all around, otherwise not only the balcony fence would be white. But, as you can see, she has fun.
She ran out of presentation boxes for her Nastjah gift bundles, so she used some "old" raw ones i bought on Etsy a couple of years ago.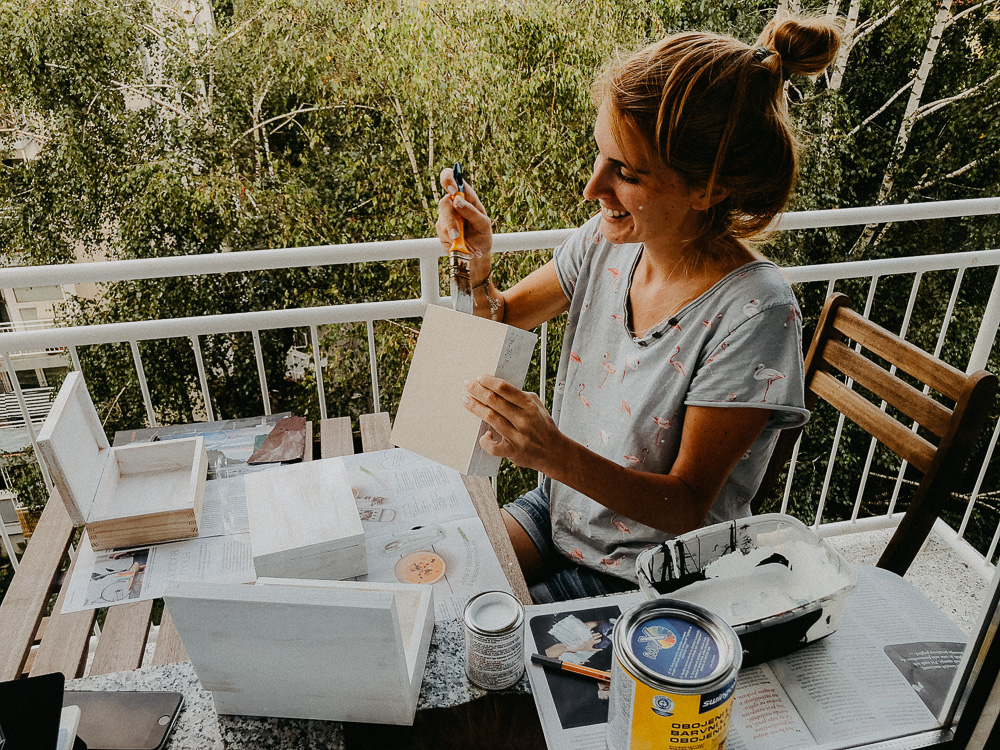 It's not the first time she's doing everything last minute. And when you think she'll learn and next time will be better. Well, it won't.
She had to deliver this bundle the next day, so she had to paint the boxes, find someone to engrave her logo on them, print the images and do the decoration. But.., yes.., she has fun. I had to cook lunch though.